About Custom Cupboards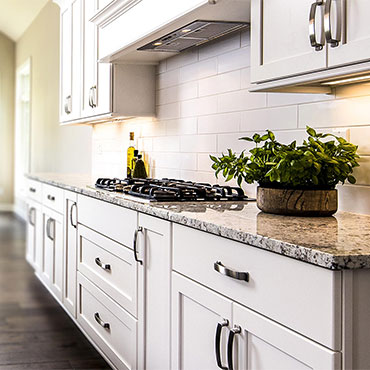 Ever since our founding in 1981, Custom Cupboards has been focused on delivering high-quality, beautiful cabinetry that enhances the heart and soul of our customer's homes.  As time has passed we have grown, changed and adjusted, but several things remain the same:  Our commitment to being a family-run and family-oriented company.  That we take care of our customers and help them achieve their dreams, dreams they sometimes wait a lifetime to realize.  That providing an uncompromising value, unique choices and exceptional customer service is not just some fancy saying, it is our promise.
For many businesses, there comes a time when changes must occur to better share their story and reflect their core beliefs.  For us, our change is about communicating that we make more than just boxes, we make beautiful kitchens and we will work to make every step of selecting custom cabinetry as simple as possible for our customers.
---
learn more
---
NOTE:
S&B Flooring and Tile Inc does not carry every style of Custom Cupboards . Check with them first about a particular product or to see if your product choice is available for special order.
---